For Advisors and Counselors
A Proven Methodology for Counselors: Efficient & Effective
Pinpoints student problems… keeps students focused… strengthens personal learning skills… increases efficiency… helps students grow in self-confidence as learners… and broadly begin to explore careers.
How the Process Works.
In the first advising session, together, use the College Smart® Strategies in the Table of Contents as a checklist to evaluate a student's current learning habits and needs. Typically, counselors should follow the Strategies as they are presented in the book. See #1 below for an exception.
Any "really pressing" problem? Ask the student to describe it. Together, choose a specific Strategy for the student to read for the next visit — and come ready to explore it together.
Advisor notes are meaningful but short. Problem with noisy family room near bedroom study place. Chris will review Strategy 2. Bring possible solutions next time.
Second visit: Has the student implemented the Strategy? While Chris couldn't change study places, he has bought industrial-grade ear plugs as the book suggests. Is the solution working? Yes. Need modifying? No. Problem solved.
(If Chris hadn't found a solution, you would work with Chris to find one).
Do other Strategies on the checklist need help? Repeat steps 2 through 4. If not, start discussing the Strategies in order, one at a time. They build on each other.
Also, encourage students to talk about courses "they like." Show students how to use the Internet to explore careers related to their interests. Now the value of learning becomes "real." Students can see that their interests can take them places in life.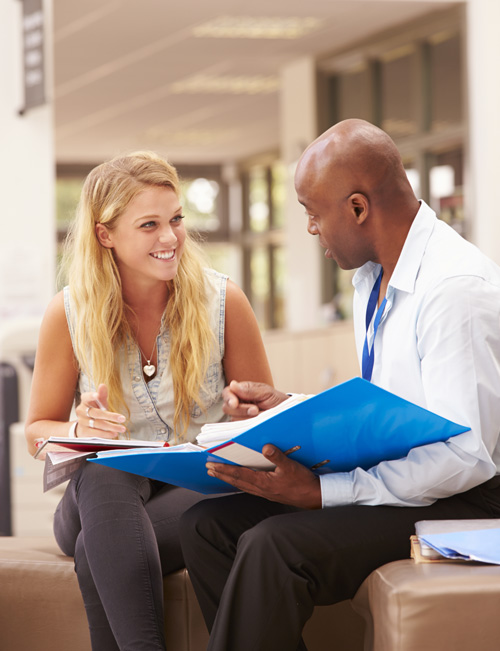 Offering College Smart® Courses will also complement personal counseling sessions. The two work hand-in hand.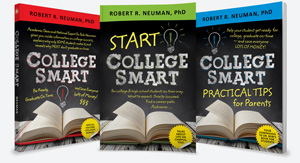 That's why I wrote my College Smart® books. They present every dimension of a student's academic development one-by-one
They fall into 12 categories. Students see — maybe for the 1st time — what's involved in learning.