For Classroom Teachers
Raising Awareness & Building Skills Missing in Today's Grads
The detailed College Smart® Teachers' Guide sparks highly interactive classes.
It uses captivating ways to involve students and show them real-world connections to what they are learning now.
Its daily message? The skills students practice now are crucial to succeeding in college and life.
Ask students to share their experiences using these tactics with the class as they adopt them. Perhaps once a week for a month.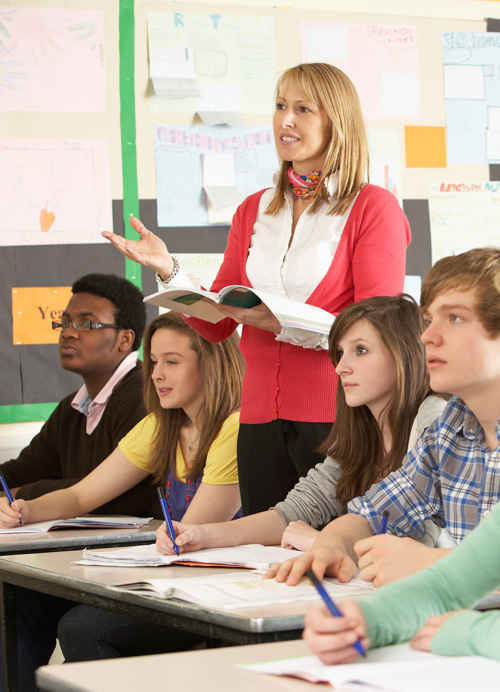 How a College Smart® class discussion is like a basketball game
First ask students to explain, What's entailed in basketball teamwork? Jot down answers where students can see them.
Next, ask them to apply basketball awareness on the court as it applies to a classroom in detail. Help students explore all the similarities, if needed. List these also.
In a good discussion, ideas are passed around like the ball. "Players" all work together.
Players are always aware of what's going on: the actions of other teammates on the court
Why? this awareness helps player try to "move the ball toward a goal." ( Like listening during discussions and asking questions.)
In the classroom
– Students toss around ideas like a ball.
– Some score and others don't.
– But all students paying attention, all working together to reach the goal: learning/understanding.
– A student answers a question.
– Other students (acting as teammates) may add to the answer, or ask the student to clarify (do you mean….? )
– Or ask How does that work?)
– Or challenge a point.
– Or correct a detail (make a "save" in sports lingo).
– Or support an idea" (an assist) Yeah, that's right because…
– Or draw a conclusion (an assist.)
What do the classroom and a workplace meeting have in common? Answer: Both pass around ideas, build on each others' thoughts,  point out an advantage or a shortcoming from different angles, and reach conclusions.
The Big Concept:

These are prized traits. Leaders have them. They are what today's graduates lack

The classroom should teach "working with others" and "learning together in a group."

WHY? The classroom is the place to practice for contributing in the college classroom, study groups, and the workplace meeting rooms.

Your mind is your Operator's Manual for Success. Critical Thinking Skills are your power tools.
Ask students to create a list of Critical Thinking Skills and explain how they work.
In Your Operator's Manual for Success — Critical Thinking Skills are your power tools.
Choose an athletic event, a historical event students have studied — or a movie/novel/short story with which they are familiar.
Prompt them with questions, applying Critical Thinking to the subject to better understand it.
Explain how they work.
observing
analyzing
interpreting
reflecting
evaluating
inferring meaning
understanding what's happening
problem solving
making decisions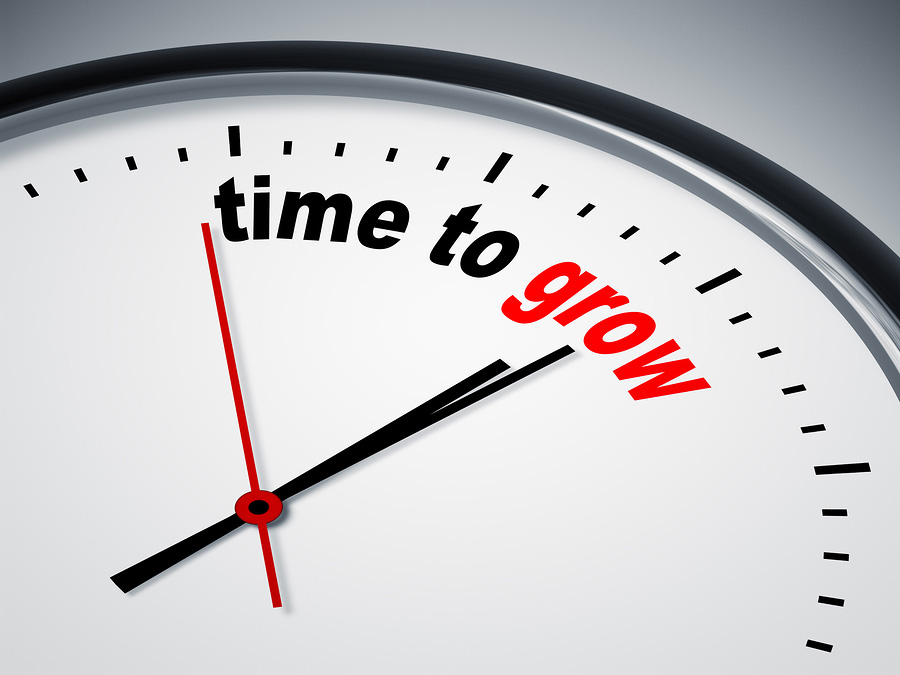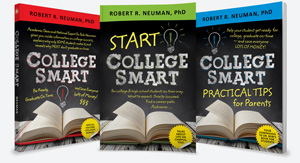 That's why I wrote my College Smart® books. They present every dimension of a student's academic development one-by-one
They fall into 12 categories. Students see — maybe for the 1st time — what's involved in learning.